Sections:
Biography
Movies, TV & Radio
Articles
Media
Links
Contact me
(Lindsey)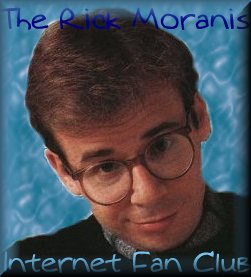 Current News... June 12, 2013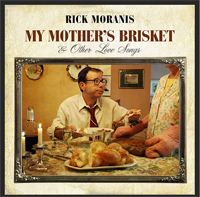 Rick's album is available for preorder here AND he's on the newest episode of The Nerdist Podcast!
That awkward moment when you have to figure out how to update your Geocities website that hasn't been upgraded to WordPress... hello from NotePad! In actual Rick Moranis news, it was announced on Rick's official site that his new album, My Mother's Brisket and Other Love Songs will be available for pre-order on May 21, 2013. Set your alarms and get you a pre-order!
"The Animated Adventures of Bob and Doug McKenzie" premieres Sunday, April 19th at 7:30pm EST Global. There are 22 episodes, which feature Dave Thomas and Dave Coulier. The show is executive produced by Thomas and Moranis. Full episodes will be available via video on demand and online at GlobalTV.com. You can also catch the series when it premieres on TVtropolis Saturday, April 25 at 7:30pm with encore presentations Mondays at 11:30pm EST.
Lots of new stuff has been added to the site-- a new article Rick wrote, some videos, audio, and photos. Check it all out!
Check out an interview with Rick on KCRW by clicking here!
Be sure to check out the interview from NPR that aired December 4, 2006.
Be sure to check out Rick's official site for the latest news at RickMoranis.com!
If you have any problems, questions, concerns, Rick stories, ANYTHING, feel free to email me. I love hearing from you guys and I hope to have some major work done on the site this year!
Thanks,
Lindsey
If you would like to be added to an update list for this website, please email me at rickmoranis_ifc@hotmail.com